H.D.P.E. FILM/SHEET/LINER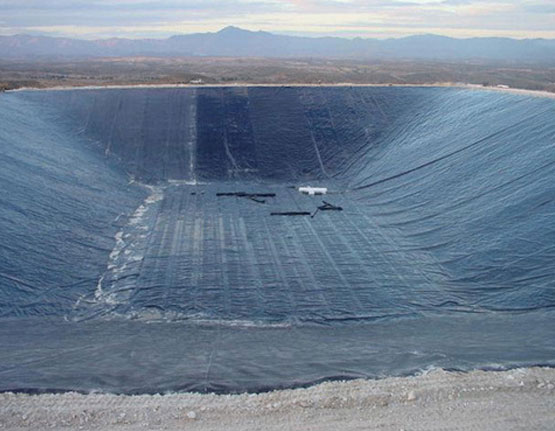 HDPE films mostly used in land fill applications, which protect the environment from the contamination produced by percolation of rainwater through the waste. A capping system will protect the landfill from further water infiltration. Due to excellent chemical, physical, biological properties HDPE sheets are used for ground water protection and water engineering including the sealing of waste disposal sites, industrial lagoons and reservoirs
Advantages:
HDPE have high tear resistance, ozone, oxidation, weathering resistance, low coefficient of thermal expansion, flexibility, chemical resistance, proof resistance, low temperature resistance, friction resistance, high erosion resistance stating and migration resistance.
Applications:
» Landfill for waste.
» Masking of concrete structure at port.
» Storage of agricultural/industrial slurries.
» Salt Spans.
» Protection from pollution.
» Fire fighting lagoons.
» Lining canals.
» Dams, reservoirs.